The Sanctus Journaling Community will be closing on 31st Jan 2023
Updated: 31st Jan 2023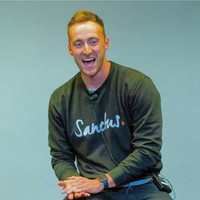 Why we're closing the journaling community -
a message from our Chief Purpose Officer
This Community started in 2020 during lockdown as a place to bring people together at a time that was very difficult, extremely isolating, and completely uncertain.
It started as a daily group journaling space (that we ran every day for 12 months!!) hosted by Sanctus on Zoom to give people a space to come together and to connect, with themselves and with others.
And then alongside this we also built the Sanctus Journaling App...
A private journaling app to help you process and reflect your thoughts and feelings, with a daily prompt feature to give you inspiration each morning, and a community feed of shared journal entries to connect with others.
We originally scrappily built the app very quickly with the help of some external contract support to just get something together to support people at that time - and over the last 2 years we've had 1,000s of journal entries and have since left it to run in the background with a very small number of people still using the app today.
Our belief is that with more energy and resource, there is potential to build something really special here, but to take it any further we would need to build the app in-house this time from the ground up on the Sanctus platform.
So we have made the decision to close the current Sanctus Journaling App from the 31st January 2023 with a view to rebuilding it on the Sanctus platform in 2023.
We appreciate that for many of you, your journal entries are saved to your profile, and so if you would like a copy of your entries please use the link below to request a private, personalized PDF copy, as you will not be able to access your profile beyond the 31st January.
All other data and entries will be permanently deleted on the 1st February 2023.
We don't have a timeline as yet, but when V2 of the app is ready to launch, you will of course be the first to have priority access, and if you'd be interested in helping us shape the new version of the app let us know as we'd love your input / feedback too!
Thank you for being a part of the Sanctus Journey so far and although we're sad to be closing this chapter with you all, we're looking forward to opening the next!
Thank you again and see you soon
GB x
Chief Purpose Officer
Keeping your journal entries
The deadline for requesting a copy of your journal entries has now passed.
Sanctus isn't going away
While we are closing the community site Sanctus contiues to grow and we are still commited to providing impactful and hollistic coaching in the workplace. You can learn more about our mission here.
Other questions or concerns
You can contact us at [email protected] if you have any questions or concerns.